2014.05.11 Sunday
★ 72hours Visa-free Transit in China
72hours Visa-free Transit Policy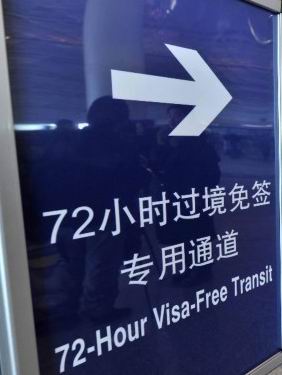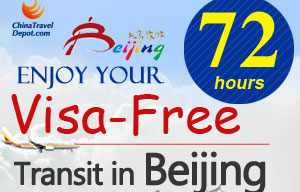 Eligible Transit Cities in China
Beijing
Shanghai
Guangzhou
Chengdu
Chongqing
Shenyang
Dalian

Eligible Countries
Austria, Belgium, Czech Republic, Denmark, Estonia, Finland, France, Germany, Greece, Hungary, Iceland, Italy, Latvia, Lithuania, Luxembourg, Malta, Netherlands, Poland, Portugal, Slovak, Slovenia, Spain, Sweden, Switzerland
Russia, Great Britain, Ireland, Cyprus, Bulgaria, Romania, Ukraine, United States, Canada, Brazil, Mexico, Argentina, Chile, Australia, New Zealand, Republic of Korea, Japan, Singapore, Brunei, United Arab Emirates, Qatar

From 1st January 2014, Beijing, Shanghai, Guangzhou, Chengdu, Chongqing, Shenyang and Dalian, It started a 72-hour visa-free stay policy for citizens of 51 countries if the tourists are holding third country visas and relevant air tickets.

○ LAX~PEK~SEL~LAX LON~SHA~SIN~LON SEL~DLC~TYO and more.
× LAX~PEK~LAX LON~SHA~LON SEL~DLC~PEK~TYO and more .

For a comfortable trip,We can help your staying in china
Lets enjoy 72hours short trip in china !
Calendar

1
2
3
4
5
6
7
8
9
10
11
12
13
14
15
16
17
18
19
20
21
22
23
24
25
26
27
28
29
30
Beijing China(GMT+8)
フォローしてね
Selected Entries
Categories
Archives
Recent Comment
Recommend
Recommend
Links
Profile
Search this site.
Others
Mobile
(C) 2019